Sue's Peugeot 207cc 1.6 HDi
The Tigra's replacement is another folding steel roof convertible, this time a Peugeot 207cc 1.6 HDi FAP 110bhp bought from Taylors after another mucking about by Robins & Day (Derby).

History: Previously a demonstrator, purchased and then traded in at Lister Mini, Boston.
Purchased: Taylors of Boston (Peugeot main franchise dealer) Click here to visit their site
Servicing: To date all servicing has been done by Taylors of Boston
Mileage on purchase: just over 9,000
Closing mileage at sale: 29,196
Fuel consumption: 42 mpg (average since date of purchase).
Faults to date:- Off side rear wheel kerbed between us agreeing to buy and collecting it a week later, replaced a month later with no fuss what so ever.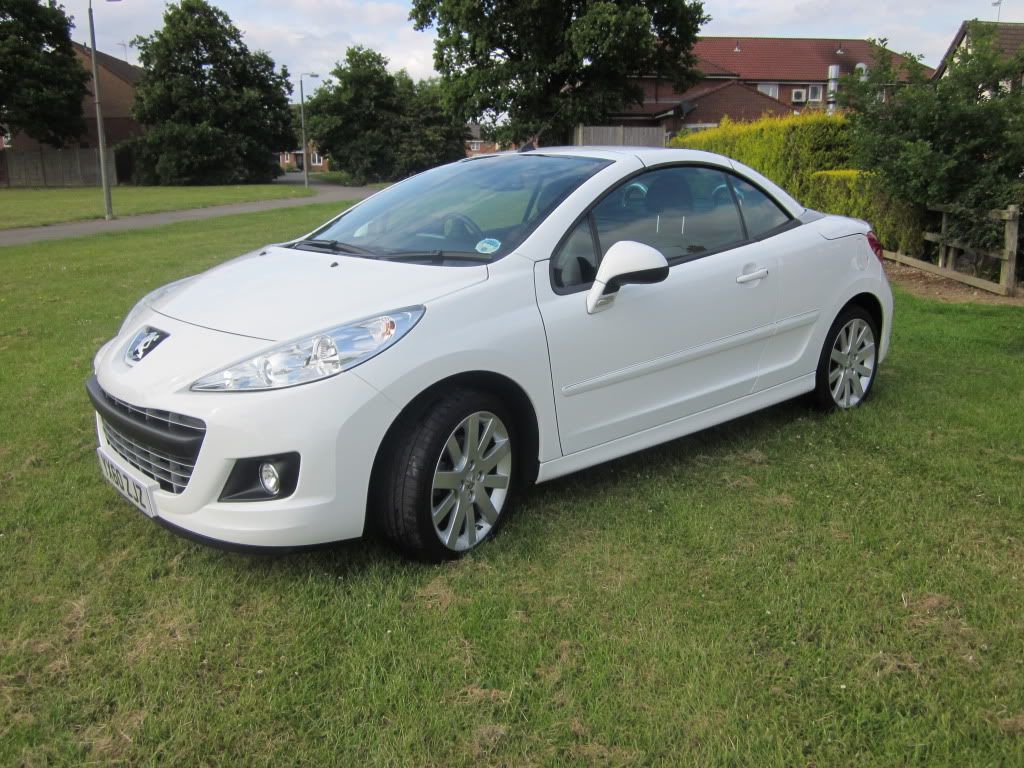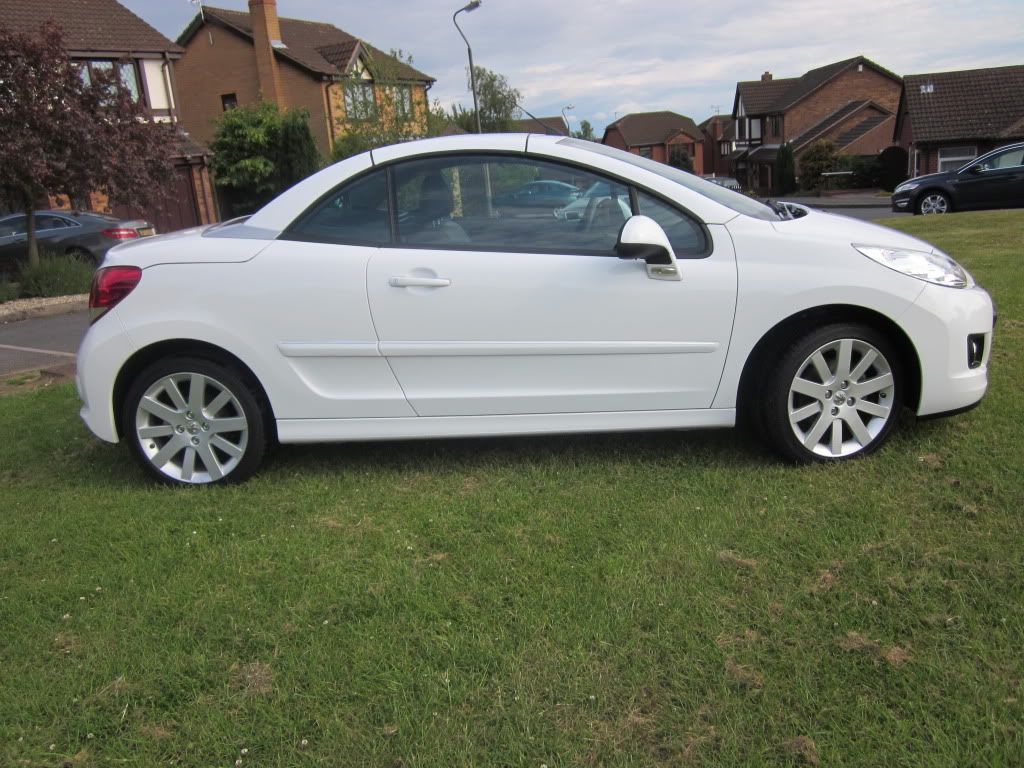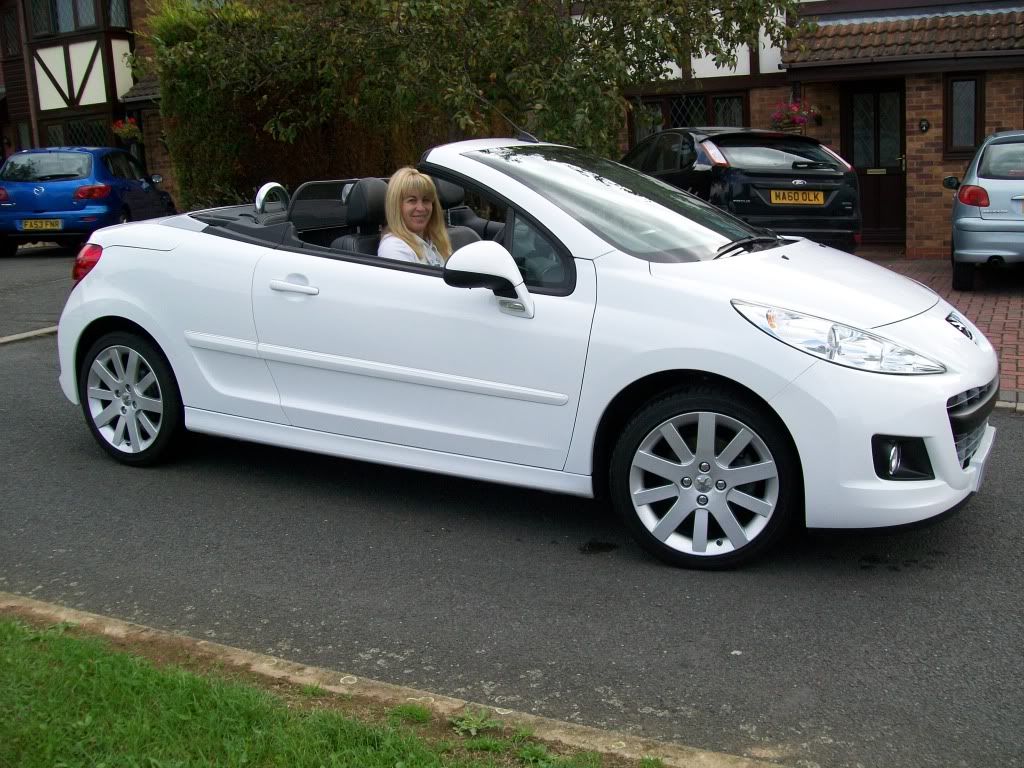 Main features:-
* Full leather interior with heated front seats
* Drinks cooler built into glove box
* iPod docking station
* 6 speed gearbox
* rear parking sensors
* Auto folding external door mirrors on locking

Accessories:-
* Front mats (included in the deal)
* Wind break (bought off eBay)

Impressions so far:-
So far roof up or roof down it is a definite (and surprising) improvement on the Tigra which Sue had owned from new for 6 years. It is more refined, quieter and more comfortable than both the Tigra and a 2 litre Peugeot 307CC we test drove 4 years ago. So far it's looking like Sue has made yet another brilliant purchase.


Back to Cars main page Cars Main page